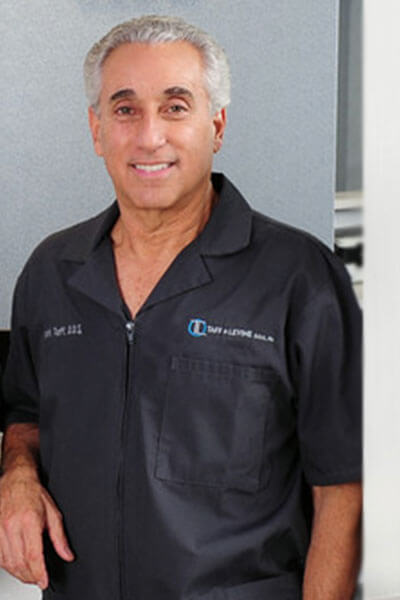 ---
Dr. Taff graduated Magna Cum Laude and received the Omicron Kappa Upsilon Honor Dental Society Award for academic and clinical excellence from the University of Maryland, Baltimore College of Dental Surgery in 1974. Dr. Taff's distinctive academic record was additionally recognized with his selection to Who's Who among students in American Universities and Colleges, the Gamma Pi Delta Prosthodontic Society, as well as a recipient of the Mosby Scholarship Book Award.
In 1975 Dr. Taff completed a one year General Practice Residency at Providence Hospital in Washington, D.C., where his postgraduate training included extensive specialty experience in periodontics, endodontics, prosthetics and oral surgery. Since that time, his continuing education has emphasized his interest and expertise in the implantology and aesthetic Dentistry.
Dr. Taff is a member of the American Dental Association, Southern Maryland Dental Society and the Academy of Cosmetic Dentistry. He has practiced dentistry for 39 years at his present location serving with great pride, the community where he was born and raised.
---